Welcome to the Charlotte SDA Church in Charlotte, MI. We are a Christian community and would love to have you join our family. To learn more about what we believe you can visit our About Us page. Please join us for Bible study, worship, and prayer.
We are between Pastors at this time
Charlotte SDA Church
Join Us This Saturday
Service times:
Sabbath School: 9:30 AM
Worship Service: 10:45 AM
Notice Special For February 27, 2021
         * Zoom Sabbath School at 9:15 AM. Session ID is 333 069 7094 (No
                password needed.)
         * Zoom Vespers at 5:30 PM.  Session ID is 332 951 2089. 
                 The password is 1492.
Scroll Down for live-streaming options.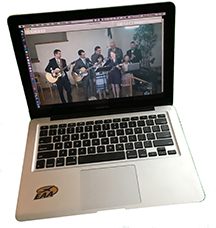 The Charlotte Seventh-day Adventist Church streams the worship service Saturdays at 10:45 a.m.. Click below, and find the video that says "live."